FREE SHIPPING ON ALL DOMESTIC ORDERS $75+
Unmatched Inventory Arriving Soon.
Unmatched Inventory.
Ready to Ship to YOU. Today.
Our new warehouse is full and ready to help YOU #PressOnward to automated glory.
Your NEXT chapter awaits.
Our warehouse is restocking as we speak, ready to help YOU #PressOnward to automated glory. Your NEXT chapter of opportunity awaits.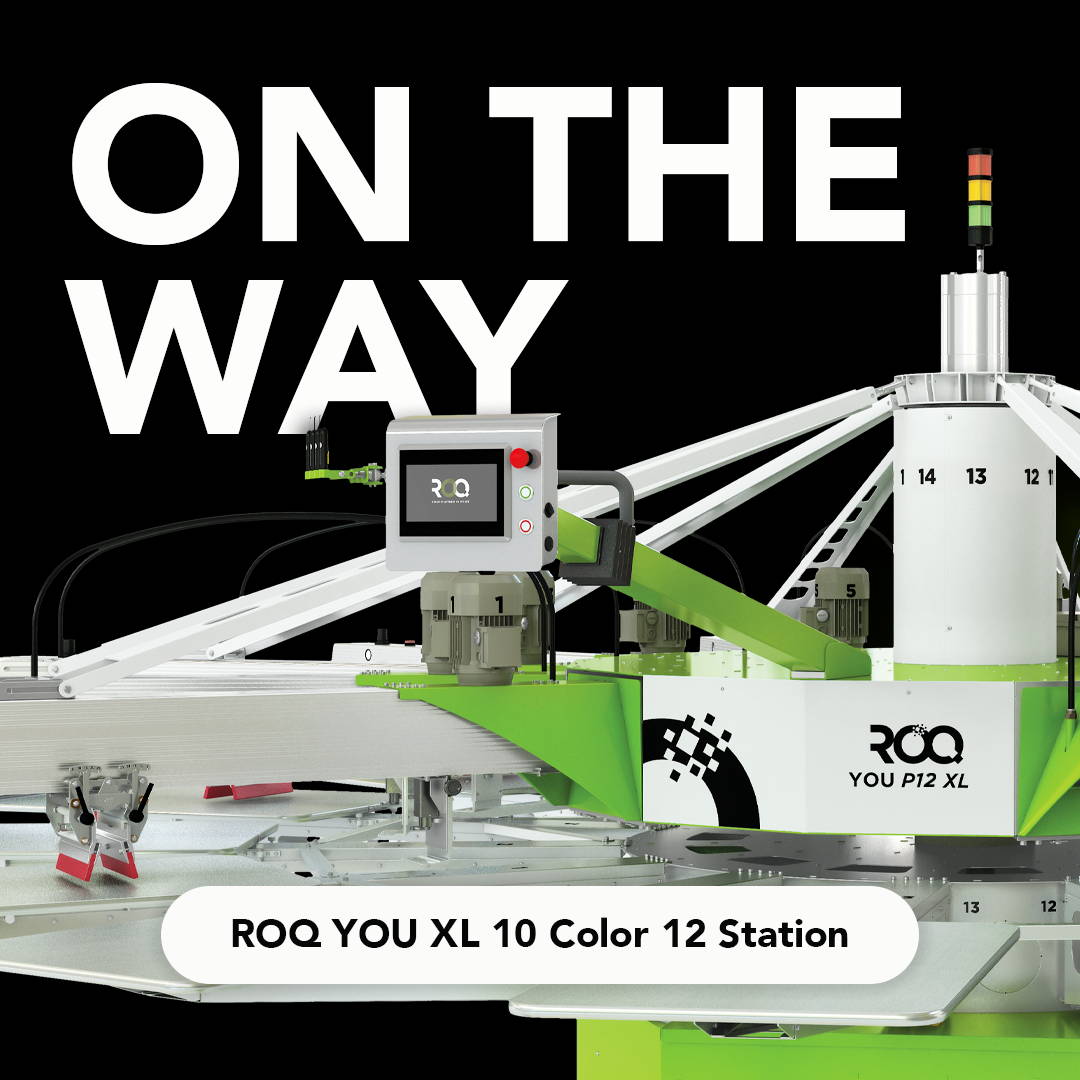 Maximum Print.

Big, small, long, short, or all over, the NEXT has you covered with a 20"x28" standard print stroke (with a screen on each print head) and a 33"x39" double index print stroke (with a screen on every-other printhead).
Digitally Compatible.
Perfect for your NEXT step with ROQ Digital HYBRID capabilities for all machine formats over 12 platens.
Special Effects Ready.
The independent head lift allows for easy integration with special FX accessories, empowering you to couple the ability to achieve unmatched-in-quality prints with unmatched automation.

The ROQ NEXT.
When you're ready for the NEXT chapter.
Aluminum honeycomb pallets • Squeegees with electric movement with AC inverter • Independent control panel on all print heads • Choice of pneumatic screen holder: "U" clamp or pin system• Placement of the Flash Cure units under the print head.
Print heads with high-lift position for quick and easy screen cleaning • Central control panel with polychromatic LCD touch screen (10") • Micro registration screen system with vernier scale • Individual controls for managing print and flood speed, height, angle of the squeegees and stroke length.